Reasons for Getting a New Gate
06/10/2015
Back To Blog
When you are about to make a purchase as important as a gate, it is important that you first know why you are having one installed. At Gate Repair Edmonds, we know that there are various reasons why homeowners contact us to install their automated gates. Knowing why will have you find one that will meet your needs. If you do not know why you're about to make such a purchase, it might make it a little more difficult for you to determine which one to get.
Why Should You Install a Gate?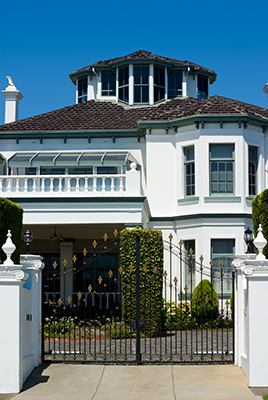 Security

This is one of the main reasons someone wants a gate installed. When someone is able to access your home, it starts by their being able to actually make their way to your home through your gate. If you are able to keep them from getting that far, chances are, you'll be able to avoid an intrusion. When you have an intercom at your gate, you'll be able to determine who is allowed in and who isn't. A home with a gate is least likely to have someone invade his or her privacy. A thief will generally take the path of least resistance. This means that if they see something that is going to impede their progress, they will more likely choose a home without a gate.

Appealing

Having a gate can drastically affect the appearance of your home and increases curb appeal. With the variety of gates available, you are sure to find one that suits your taste and design preference. Make a good first impression by having an attractive gate installed. You could have a very simple garage door but by investing in a more attractive gate, it can improve the overall appearance of your home.

Safety

When you have children or pets, a gate can help you keep them safe from harm. Children can play safely without the possibility of running in the street and being hit by a car. They are also kept safe from any strangers who may try to lure them away from your home. The same applies to your pets. They are kept safely on your property without wandering off.

Privacy

One of the main reasons so many homeowners have a gate installed is to offer them privacy. This is why so many celebrities have them.